2019 State of Logistics Report

The 30th Annual "State of Logistics Report®", authored by A.T. Kearney and sponsored by Penske Logistics, debuted at the National Press Club in Washington D.C. on June 18th, 2019. The report has tracked and measured all costs associated with moving freight through the U.S. supply chain since 1988. This year's report presents an overview of the cost of logistics in the United States, while also discussing technology and other forward-thinking applications for leaders to use as they improve their overall supply chain performance.

You must log in to access content.


The Definitive Guide to Integrated Supply Chain Management
The Definitive Guide to Integrated Supply Chain Management is an authoritative guide to master supply chain management concepts, components, principles, processes, interactions, and best practices, i.e., all the knowledge you need to start designing, implementing, and managing modern supply chains and to help companies gain a competitive advantage. This video provides an overview of concepts such as: Role of supply chain management in improving customer service, reducing costs, and improving financial performance as well as best practices that have been proven effective in organizations of diverse sizes, types, and industries.
Logistics Management: The Move Process
The course discusses the "move" or "distribute" processes of supply chain management. You will gain insight into the key activities needed to successfully fulfill orders - transportation, inventory management, and warehousing.
Supply Chain Concepts
This course covers the fundamental issues of supply chain management - what it involves, why it is important, and how products flow. You will gain insight into the SCM value proposition and key capabilities of competitive supply chainss
The 360 Degree Approach to Business Continuity Planning

Business continuity planning helps strengthen a company's foundation to minimize the impacts of disruptions, absorb its aftershocks, and implement new solutions nimbly and effectively. Learn the "Four A's" of risk assessment for today's supply chain, how to categorize risk, and the keys to business continuity planning success.

You must log in to access content.

Slash Fees and Turn Demurrage Into an Advantage

Vizion CEO Kyle Henderson writes about the leverage shippers, freight forwarders and others in the supply chain space now enjoy. Given falling rates and demand, shippers can now negotiate more demurrage time while also using direct connections to ports and terminals worldwide to monitor a container's transition from sea to land — and retrieve that container before demurrage charges begin.

You must log in to access content.

Contains 1 Component(s)

​This case study illustrates the use of the total cost of ownership concept to analyze and compare two supply chains – one international and one domestic.

Contains 1 Component(s)

​This case study is designed to explore the challenges of forecasting and inventory management in spare parts industry.

Contains 1 Component(s)

This academic case study focuses on the upstream procurement activities in the Gulf of Mexico.​​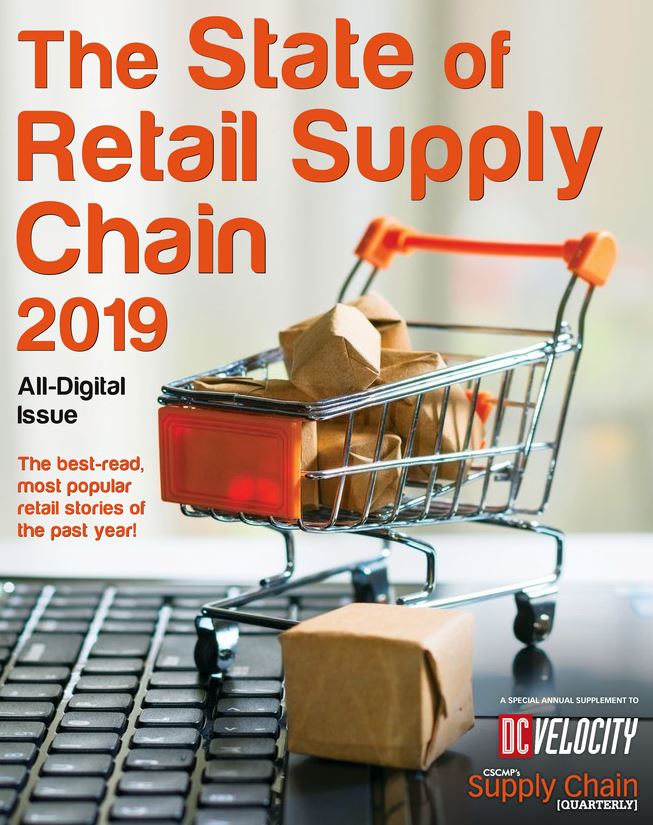 CSCMP's Supply Chain Quarterly, the award-winning magazine, has quickly become a leading literary source for over 15,000 SCM professionals seeking unbiased and valuable industry information and insight.
The Quarterly is filled with articles and editorials about current supply chain topics ranging from warehousing to offshore sourcing management. The publication is designed and written by a variety of practitioners, thought-leaders, academics, consultants, and seasoned industry journalists. The Quarterly is the official magazine of CSCMP. Members receive a free subscription and access to online article archives.
Contains 1 Component(s)

Challenges in the truckload and LTL sectors remain top of mind for supply chain professionals entering the new year. Around every corner lies another obstacle to achieving annual supply chain goals. Register today to hear forecasting predictions from industry experts in the truckload and LTL space.

Contains 1 Component(s)

CSCMP's Annual State of Logistics Report®, presented by Penske Logistics, was released on Tuesday, June 21st, 2022, featuring a presentation of the report highlights by Kearney and followed by a discussion with this year's panelists. The 2022 report, researched and authored by Kearney and presented by Penske Logistics, offers a snapshot of the American economy through the lens of the logistics sector in the overall supply chain. For over three decades, this rigorous compilation of leading logistics intelligence from around the word shines a spotlight on industry trends and offers key insights on the ever-evolving industry supply chains. CSCMP Members get complimentary access to this report as a benefit of their membership.
| Access Date | Quiz Result | Score | Actions |
| --- | --- | --- | --- |