2019 State of Logistics Report

The 30th Annual "State of Logistics Report®", authored by A.T. Kearney and sponsored by Penske Logistics, debuted at the National Press Club in Washington D.C. on June 18th, 2019. The report has tracked and measured all costs associated with moving freight through the U.S. supply chain since 1988. This year's report presents an overview of the cost of logistics in the United States, while also discussing technology and other forward-thinking applications for leaders to use as they improve their overall supply chain performance.

You must log in to access content.


The Definitive Guide to Integrated Supply Chain Management
The Definitive Guide to Integrated Supply Chain Management is an authoritative guide to master supply chain management concepts, components, principles, processes, interactions, and best practices, i.e., all the knowledge you need to start designing, implementing, and managing modern supply chains and to help companies gain a competitive advantage. This video provides an overview of concepts such as: Role of supply chain management in improving customer service, reducing costs, and improving financial performance as well as best practices that have been proven effective in organizations of diverse sizes, types, and industries.
Logistics Management: The Move Process
The course discusses the "move" or "distribute" processes of supply chain management. You will gain insight into the key activities needed to successfully fulfill orders - transportation, inventory management, and warehousing.
Supply Chain Concepts
This course covers the fundamental issues of supply chain management - what it involves, why it is important, and how products flow. You will gain insight into the SCM value proposition and key capabilities of competitive supply chainss
The (fragile) state of freight invoice processes and audits

The supply chain is essential to business; it must continue to function despite uncertainty, disruption, and tight budgets. Unfortunately, the freight market – worth roughly $800 billion annually to the U.S. economy – is still reliant on legacy systems and methods of operation. In fact, an overwhelming 80 percent of carrier invoices contain some kind of discrepancy, according to American Shipper. And 15 to 20 percent of the freight invoice inaccuracies were overcharges by the carrier.

You must log in to access content.

Digital Bills of Lading – A Shift Long Overdue

Paperwork is still the center of all things logistics. And of all the paperwork, the most important piece is the bill of lading (BOL). Why? The BOL is the legal document that includes all of the details about the shipment and the goods being carried and it serves as a receipt, meaning the carrier won't be paid for the delivery without it. The BOL performs three key functions: • Proof or evidence of contract of carriage. • Proof to receipt of goods. • Document of title Hyland's transportation and logistics automation solution enables you to instantly capture, identify and digitize transportation and trade documents in any form. With unlimited, configurable workflows and inherent integration capabilities, you can easily connect and automate data transfer between all trade management and transportation systems.

You must log in to access content.

Case Study: Joiner & Sons Hardware: Exploring Multichannel Opportunities to Prepare for Developing an Omnichannel Strategy

Contains 1 Component(s)

The increase in the number of ecommerce-based channels and the growth of Amazon and Walmart have forced bricks-and-mortar retailers to seek alternative ways to reach potential customers in a cost- and time-efficient manner. This case involves a regional hardware store interested in expanding sales and increasing profits by exploring multichannel opportunities to prepare for developing an omnichannel strategy.

Case Study: The Forecasting Challenge for EC-Creamery

Contains 1 Component(s)

EC-Creamery is an Eau Claire, WI based dairy processor selling yogurt products throughout the Midwest region of the U.S. Inaccurate forecasts have wreaked havoc in the company, leading to frequent stockouts and creating operational challenges. Your task is to draw on the information you obtain from your colleagues to develop sales forecasts, document your choices and procedures and share your thoughts and insights on issues related to forecasting and sales & operations planning. Teaching notes and associated files are available to current CSCMP Academic Members upon request. Please contact education@cscmp.org to request teaching notes.

Case Study: Bluestar Office Supply Company (Mini-Case)

Contains 1 Component(s)

This academic case study provides an opportunity to analyze historical freight payment data in order to reduce transportation costs and improve customer service.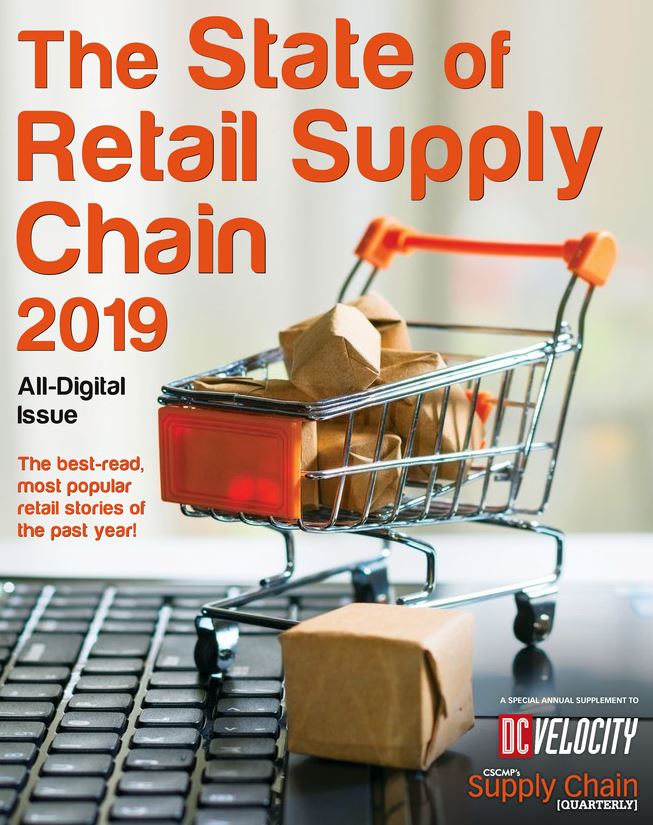 CSCMP's Supply Chain Quarterly, the award-winning magazine, has quickly become a leading literary source for over 15,000 SCM professionals seeking unbiased and valuable industry information and insight.
The Quarterly is filled with articles and editorials about current supply chain topics ranging from warehousing to offshore sourcing management. The publication is designed and written by a variety of practitioners, thought-leaders, academics, consultants, and seasoned industry journalists. The Quarterly is the official magazine of CSCMP. Members receive a free subscription and access to online article archives.
| Access Date | Quiz Result | Score | Actions |
| --- | --- | --- | --- |