2019 State of Logistics Report

The 30th Annual "State of Logistics Report®", authored by A.T. Kearney and sponsored by Penske Logistics, debuted at the National Press Club in Washington D.C. on June 18th, 2019. The report has tracked and measured all costs associated with moving freight through the U.S. supply chain since 1988. This year's report presents an overview of the cost of logistics in the United States, while also discussing technology and other forward-thinking applications for leaders to use as they improve their overall supply chain performance.

You must log in to access content.


The Definitive Guide to Integrated Supply Chain Management
The Definitive Guide to Integrated Supply Chain Management is an authoritative guide to master supply chain management concepts, components, principles, processes, interactions, and best practices, i.e., all the knowledge you need to start designing, implementing, and managing modern supply chains and to help companies gain a competitive advantage. This video provides an overview of concepts such as: Role of supply chain management in improving customer service, reducing costs, and improving financial performance as well as best practices that have been proven effective in organizations of diverse sizes, types, and industries.
Logistics Management: The Move Process
The course discusses the "move" or "distribute" processes of supply chain management. You will gain insight into the key activities needed to successfully fulfill orders - transportation, inventory management, and warehousing.
Supply Chain Concepts
This course covers the fundamental issues of supply chain management - what it involves, why it is important, and how products flow. You will gain insight into the SCM value proposition and key capabilities of competitive supply chainss
ERP Selection: Four Areas to Supercharge Your Process

Traditional selection methodologies are riddled with inefficiencies and take much longer than they should. Liberty outlines four speed and quality focus areas that will make your selection process quicker as well as drive value. With a focused approach, you can save 30-50% of the typical time spent on a traditional software selection.

You must log in to access content.

At a Crossroads: Food Safety Hinges on Tech-Enabled Traceability

The food industry is undergoing massive changes. Along with shifting consumer preferences, shopping and eating habits underwent a massive change in 2020, markedly accelerated by the pandemic. As those global challenges unfolded, the importance of agility in the food supply chain became clearly apparent as well as the need for the digital modernization of our food system.

You must log in to access content.

Contains 1 Component(s)

The increase in the number of ecommerce-based channels and the growth of Amazon and Walmart have forced bricks-and-mortar retailers to seek alternative ways to reach potential customers in a cost- and time-efficient manner. This case involves a regional hardware store interested in expanding sales and increasing profits by exploring multichannel opportunities to prepare for developing an omnichannel strategy.

Contains 1 Component(s)

EC-Creamery is an Eau Claire, WI based dairy processor selling yogurt products throughout the Midwest region of the U.S. Inaccurate forecasts have wreaked havoc in the company, leading to frequent stockouts and creating operational challenges. Your task is to draw on the information you obtain from your colleagues to develop sales forecasts, document your choices and procedures and share your thoughts and insights on issues related to forecasting and sales & operations planning. Teaching notes and associated files are available to current CSCMP Academic Members upon request. Please contact education@cscmp.org to request teaching notes.

Contains 1 Component(s)

This academic case study provides an opportunity to analyze historical freight payment data in order to reduce transportation costs and improve customer service.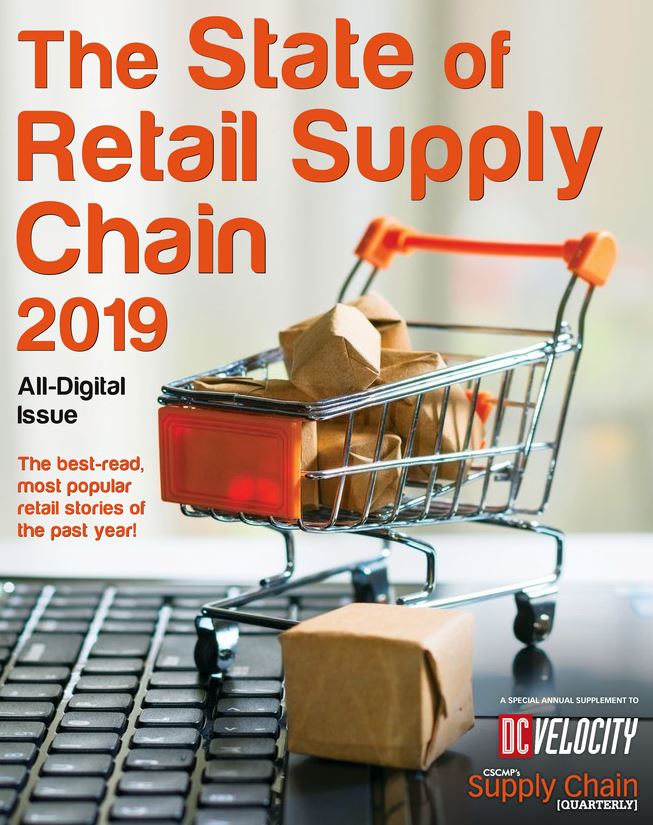 CSCMP's Supply Chain Quarterly, the award-winning magazine, has quickly become a leading literary source for over 15,000 SCM professionals seeking unbiased and valuable industry information and insight.
The Quarterly is filled with articles and editorials about current supply chain topics ranging from warehousing to offshore sourcing management. The publication is designed and written by a variety of practitioners, thought-leaders, academics, consultants, and seasoned industry journalists. The Quarterly is the official magazine of CSCMP. Members receive a free subscription and access to online article archives.
| Access Date | Quiz Result | Score | Actions |
| --- | --- | --- | --- |