2019 State of Logistics Report

The 30th Annual "State of Logistics Report®", authored by A.T. Kearney and sponsored by Penske Logistics, debuted at the National Press Club in Washington D.C. on June 18th, 2019. The report has tracked and measured all costs associated with moving freight through the U.S. supply chain since 1988. This year's report presents an overview of the cost of logistics in the United States, while also discussing technology and other forward-thinking applications for leaders to use as they improve their overall supply chain performance.

You must log in to access content.


The Definitive Guide to Integrated Supply Chain Management
The Definitive Guide to Integrated Supply Chain Management is an authoritative guide to master supply chain management concepts, components, principles, processes, interactions, and best practices, i.e., all the knowledge you need to start designing, implementing, and managing modern supply chains and to help companies gain a competitive advantage. This video provides an overview of concepts such as: Role of supply chain management in improving customer service, reducing costs, and improving financial performance as well as best practices that have been proven effective in organizations of diverse sizes, types, and industries.
Logistics Management: The Move Process
The course discusses the "move" or "distribute" processes of supply chain management. You will gain insight into the key activities needed to successfully fulfill orders - transportation, inventory management, and warehousing.
Supply Chain Concepts
This course covers the fundamental issues of supply chain management - what it involves, why it is important, and how products flow. You will gain insight into the SCM value proposition and key capabilities of competitive supply chainss
Opportunity Knocks: The Case for Logistics Organizations and Sustainable Leadership

Sustainability is a driver for organizational growth and profitability. That statement may have seemed dichotomous at one point, but it's possible to thrive as a business while creating positive social and environmental impact. They aren't competing goals. In fact, an organized, authentic, and mission-driven approach to sustainability can improve an organization's balance sheet, day-to-day operations, ongoing consumer demand, and future longevity. In this Hot Topic, presented by Gebrüder Weiss, learn how logistics organizations are in a unique position to embrace a leadership role in sustainability.

You must log in to access content.

The Evolution of the Transportation Broker through AI/ML/RPA

In this Hot Topic written by Jeff Lantz, Co-Founder of Prosponsive Logistics, learn how the brokerage evolution has resulted in a hi-tech broker/3PL model that collects data to drive efficiencies and automate manual tasks along the way.

You must log in to access content.

Contains 1 Component(s)

​This case study illustrates the use of the total cost of ownership concept to analyze and compare two supply chains – one international and one domestic.

Contains 1 Component(s)

​This case study is designed to explore the challenges of forecasting and inventory management in spare parts industry.

Contains 1 Component(s)

This academic case study focuses on the upstream procurement activities in the Gulf of Mexico.​​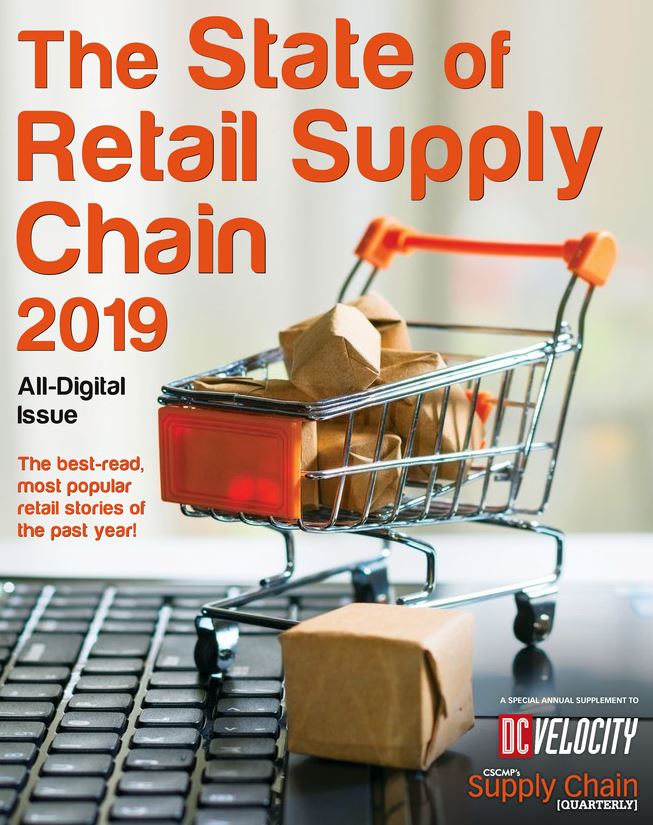 CSCMP's Supply Chain Quarterly, the award-winning magazine, has quickly become a leading literary source for over 15,000 SCM professionals seeking unbiased and valuable industry information and insight.
The Quarterly is filled with articles and editorials about current supply chain topics ranging from warehousing to offshore sourcing management. The publication is designed and written by a variety of practitioners, thought-leaders, academics, consultants, and seasoned industry journalists. The Quarterly is the official magazine of CSCMP. Members receive a free subscription and access to online article archives.
Contains 1 Component(s)

CSCMP's Annual State of Logistics Report®, presented by Penske Logistics, was released on Tuesday, June 21st, 2022, featuring a presentation of the report highlights by Kearney and followed by a discussion with this year's panelists. The 2022 report, researched and authored by Kearney and presented by Penske Logistics, offers a snapshot of the American economy through the lens of the logistics sector in the overall supply chain. For over three decades, this rigorous compilation of leading logistics intelligence from around the word shines a spotlight on industry trends and offers key insights on the ever-evolving industry supply chains. CSCMP Members get complimentary access to this report as a benefit of their membership.
| Access Date | Quiz Result | Score | Actions |
| --- | --- | --- | --- |